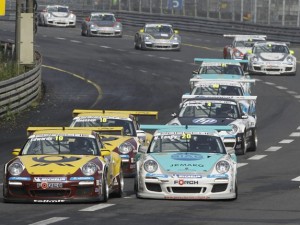 This title wasn't only given to the Porsche Carrera Cup race at the Norisring because of the fascinating atmosphere and the Monaco-flair. Sean Edwards and Sascha Maassen from "Team Deutsche Post by tolimit" finished on position 4 and 5, achieving the best result of the running season so far and the best team result of the weekend. 26 points were added to the team account.
Being the first time at the short-haul track in Nuremberg, Sean Edwards is satisfied with his result: "Qualifying could have gone a bit better. However, with a track only 2.3 kilometres long, it's clear that the times are tight." Position 6 on the grid was the best he could do on Saturday.
In the race on Sunday, the 23-year-old Briton had a very good start, however, was blocked by Nick Tandy, who started from position 4. The next laps were dominated by a British duel including some spectacular overtaking manoeuvres for the spectators until Tandy had to resign with a damaged tyre. Fallen back due to the exciting duel, Edwards focused on catching up more than two seconds to the fourth placed Christian Engelhard in the second part of the race. Again fighting with his competitor, Engelhart had to resign due to a damaged gearbox. "I had just passed him, when he got slower. The car was way better in the race than in qualifying. Nevertheless, from that point, I was scared that also my gearbox would not stand the many gear changes. There was no opportunity to catch up any further and from behind, no danger was to be expected. So I concentrated on keeping the fourth position."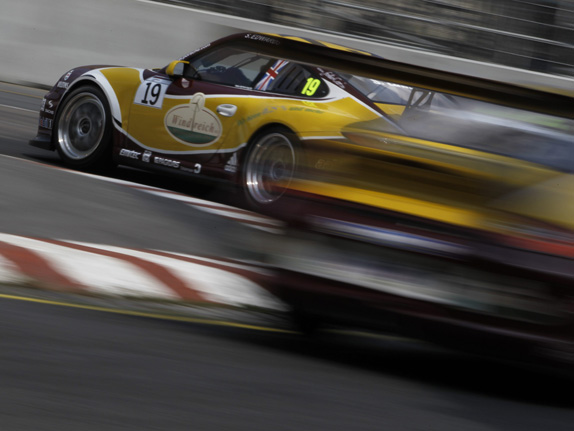 His team mate Sascha Maassen sings from the same hymn sheet: "This weekend went well, although we had a few problems in getting enough brake force on the rear suspension. I was able to pass four competitors on the outside during my start." During the following laps, the Porsche old-hand lead and competently controlled the runner-up group. A bit of luck was necessary, when Schlegelmilch missed the breaking point and shot off Maassen's direct follower Renauer. "That was tight, but he didn't hit me. During the race, I added brake force by breaking with the engine. Of course I was a bit scared to suffer from gearbox failure. So in the end, I tried to just keep the position. " In the end, he ranked fifth, achieving the best result of his season so far.
Team manager Michael Seifert, who again acted in place for Jörg Michaelis, sums up: "With this result, we more than doubled our team points. This weekend, Sean proved that he is able to bring a constant performance. His lap times were all among some tenth of a second's time. Sascha had a clever start and controlled the runner-up group. We can definitely be satisfied with this result. We dedicate it to Jörg who can't be with us due to sickness. That's what's great in sports: if you continue training and working hard, once the moment of rewards comes. From this point, we can continue improving."
tolimit managing director Hans-Bernd Kamps adds: "This race clearly shows that we continue to learn from previous races and improve constantly. We perfectly know what we have to do in order to further improve. The spirit both in the team and in the "DTM Business Lounge powered by Deutsche Post" was great during the weekend, of course also because of the four goals of the German soccer team against Argentina yesterday. It was furthermore a very nice picture when Deutsche Post Speed Academy David Mengesdorf finished directly after Sean and Sascha, achieving his best result of the season and completing the yellow "Deutsche Post train"."
A summary of the race will be shown in "DTM-Magazin" on channel Sport1 tonight at 9.15 p. m. The whole race will be shown on Motorvision at 9.30 p. m. A highlights programme will be broadcast on n-tv, Sport 1 and DMAX on Tuesday, 4.25 p. m., Thursday, 10.30 p. m. and Sunday at midnight, respectively. The next race of Porsche Carrera Cup Deutschland will take place on August 8, at the Nürburgring.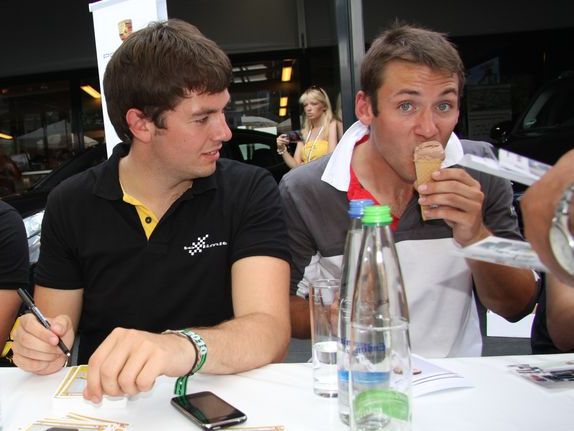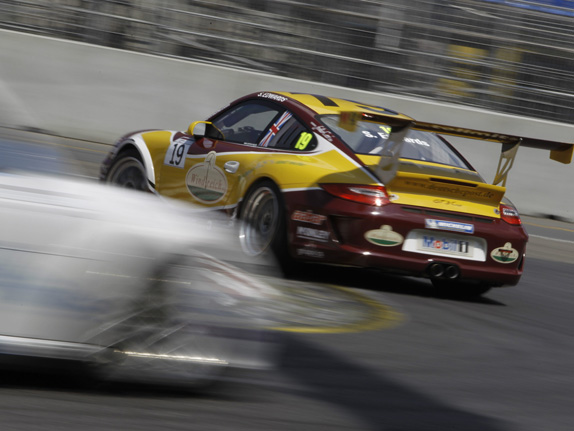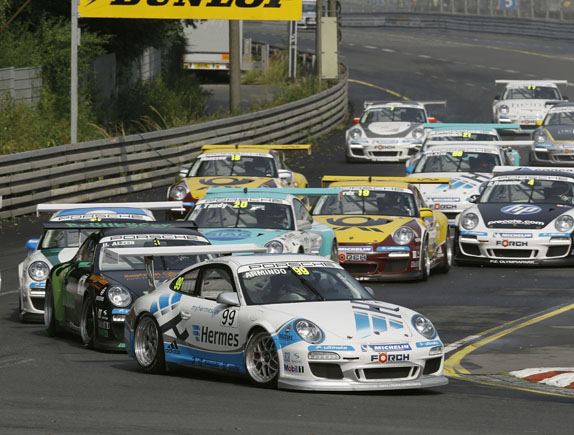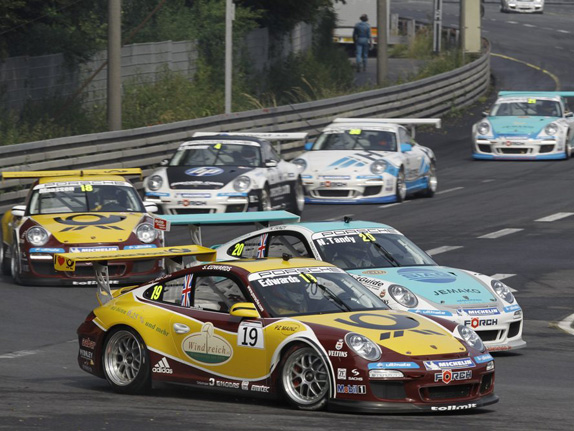 This entry was posted on Thursday, July 22nd, 2010 at 4:08 PM and is filed under
All
,
Porsche Cup
. You can follow any responses to this entry through the
RSS 2.0
feed. You can skip to the end and leave a response. Pinging is currently not allowed.