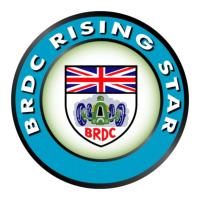 Sean Edwards was nominated as a BRDC rising star last year and has now received the confirmation that he has been accepted into the elite band of racing drivers in the BRDC club, as a rising star.
"I am really pleased to be nominated and then accepted into the rising star scheme of the BRDC. It is a real honour and is really helping my racing career move forwards" said Sean.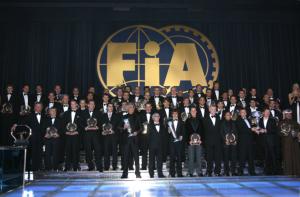 Sean Edwards and Phil Hindley attended the FIA and Porsche awards in Monaco and Germany over the December month to collect their trophies for their respective championships.
Sean collected his trophy for winning the FIA European GT3 title at the FIA awards, as did Phil collect his trophy for winning the FIA European GT3 Teams championship. This evening was held in the prestigious Monte Carlo sporting club.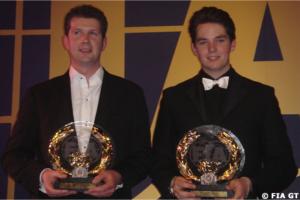 They were also both invited to attend the annual Porsche evening in Stuttgart Germany, where they both received trophy for their success with Porsche and Sean also collected a Porsche Design watch.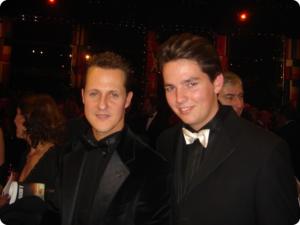 Above, Sean meets Michael Schumacher, his F1 hero since he was young. Sean said "It's amazing to meet and speak to Michael, I have supported him my whole life and it's a shame to see him leave F1 forever. But I am really glad I could meet him in person, he is a really nice guy."