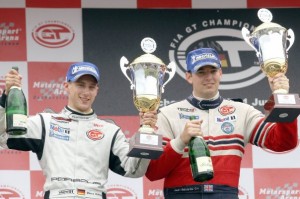 GT2 Report: It was pretty clear beforehand that for Richard Westbrook and Manu Collard the journey down to the technical German circuit at Oschersleben would not be an enjoyable one. "Carrying 90 kilogram of ballast on board of the Porsche 911 GT3 RSR meant that the qualifying would be a real nightmare", Manu Collard commented on Saturday evening. "On top of that we experienced a gearbox problem resulting in not achieving anything better than a tenth place."
On the other hand it was smiling faces in Edwards/Holzer camp. These young ProSpeed Competition drivers clinched a well deserved third spot on the grid and started the race with great ambitions. Marco Holzer had a difficult start, with all the GT1 cars going off ahead, but slotted into the highly competitive GT2 field well.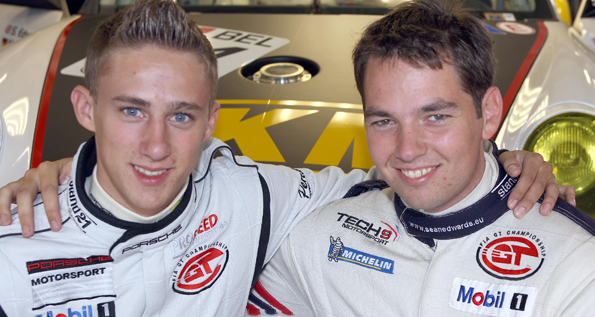 "Because I was caught up in traffic we decided to pit early for our second stint. Unfortunately it started raining somewhat too soon and we weren't able to take full advantage of our strategy. But we kept to a tight pace, and thanks to Sean's brilliant work in the wet, we climbed up into second place!", Holzer recounts the race. "We finished second and I have moved up to third in the drivers' championship and in addition we have helped the team to consolidate their first place in the team championship, especially after the early retirement of Manu and Richard."
"It was a difficult start to the weekend in GT2 for me, as we had technical problems in FP1, so I didn't get any running and the few laps I did in FP2 were all in the wet/damp!" Commented Edwards. "The  race was great, but unfortunately we made the wrong decision on strategy early on, so we had to do one extra pit stop comparing to the rest and that cost us the win really. We are delighted though with second place and we got good points for the team's championship which is why I was here. ProSpeed gave us a great car and although there was so much standing water around, we managed to keep the car pointing in the right direction, for the most part anyway! It was a big disappointment for Manu and Richard, but I am sure they will be focusing on the next race already. The infamous Spa 24 hours is next, where I hope we can be one step higher.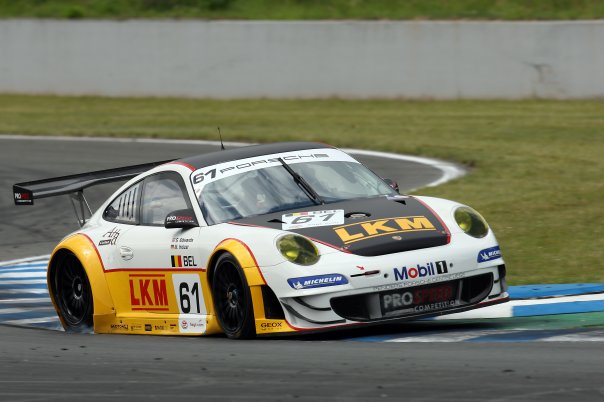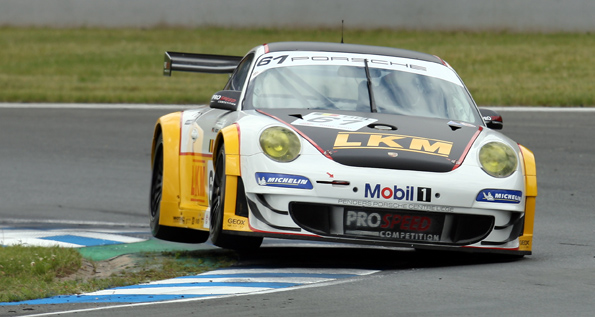 Manu Collard was pretty clear about the incident shortly after the start. "What the guy in the Ferrari did was highly unprofessional. He first touched my rear wheel in a place where you can't overtake, resulting in me losing the car's balance after which he rammed me fully in the flank. Unbelievable…"
The FIA GT will now be taking a breather for a few weeks up until the 24 Hours of Spa, at the end of July. ProSpeed Competition will not only be defending their leaders positions, the Liege based team are also looking to add their first victory to their record of achievements in Spa, following their second place in this race last season.