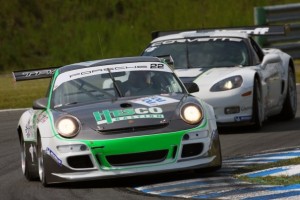 GT3 Report: A late change in Tim Sugden's plans meant that Trackspeed were after another quick driver to pair alongside the team owner David Ashburn, so a few days before the FIA GT event in Oschersleben Sean got a call from team manager Riki to ask if he could drive the GT2 and GT3 car. Prospeed having already signed the young Brit for GT2 meant only GT3 would be possible.
"It was a last minute call and it did mean a busy schedule between two teams, but I was up for it." Sean explained… "We had some technical issued in both practice sessions, which was unfortunate as this put us on the back foot regarding the setup for qualifying. So David had to enter it blind, with a setup based on Adria and qualified in a very respectable 22nd place. We made a few modifications to the car in between the sessions and I just went for it, matching the pole position time in sector one and two, but as I exited the last corner I saw the red flags, a Viper had crashed heavily and this meant my lap was over! I went out afterwards, but the tyres had gone past their best and I could only manage 9th."
The first race and David made a tremendous start, going from 22nd to 16th!  He then battled hard and held off the other two Porsche's to bring the car to Edwards in a very solid 15th place. The Muhlner Porsche was let out of the pits early and jumped Trackpeed, braking at the end of the pit lane to avoid getting a penalty for being under 70 seconds, nearly taking out the hot pursuing Trackspeed car in the process… Edwards set his sights on Marc Basseng and reeled him in over the coming laps, they were both pushing as hard as they could and carved their way up to 8th and 9th places, but in the final laps the pressure got to Basseng and he spun allowing Edwards to take 8th overall and 1st in the Porsche class!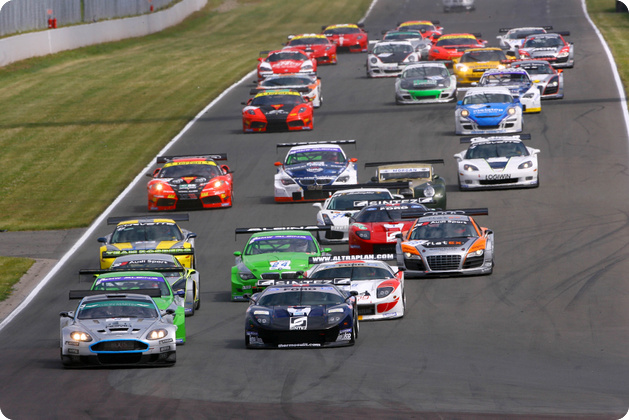 The second race was less fortunate, after a good start Sean was up to 6th place, but a loose radiator half way round the first lap, followed by an off track exertion on the coolant put an early end to their race.
Trackspeed now looks forwards to the Spa 24 hours where they will be concentrating on GT2 only and have high hopes of a good result after the bad luck in GT2 at Oschersleben.