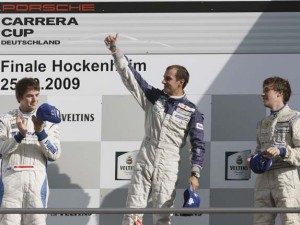 Sean Edwards clinched a fabulous second place in the final round of the DTM supporting German Carrera Cup. He was drafted in by the Hermes Attepmto Racing team for Barcelona and Hockenheim, to try and help them move up in the team standings. He scored a 5th and 2nd place respectively, to help move the team into second place in the final teams standings!
The team had a new sponsor called Otto on board for Hockenheim and their 60th anniversary logo provided a very colorful car for Edwards to race. The Otto branded car was on form all weekend, clinching 3rd place in qualifying behind the two title favorites Jeroen Bleekemolen and Thomas Jager. "The car was great in qualifying" commented Edwards "Third is a good place to start and I will try and go for the win tomorrow. Unfortunately the second lap on my new tyres I had traffic in sector three, after I had set fastest times in the first two sectors, so pole might have been possible, but this is racing." The other team cars placed 5th, 9th and 10th respectively.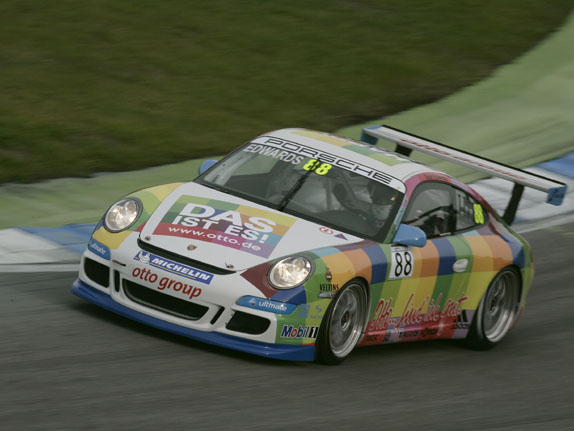 At the start of the race, Edwards attacked championship leader Thomas Jager straight away into Turn 1 and took second place, with Bleekemolen establishing a 1.5 second lead at the end of the first lap, Edwards set chase. The young Brit clawed the gap down to just .1 of a second by lap four and tried everything to try and find a way past, but he was not able to pass the Dutch driver. Bleekemolen won the race from Edwards in second and Engelhart in third. Hermes Attempto racing secured 2nd place in the teams championship and the other team cars finished 5th, 8th and 10th.
"I had a good start and got into second immediately. The car was great in the first 10 laps and I could challenge Jeroen for the lead, but I could not get quite close enough in the areas where you can overtake. After that, the car started to loose front grip and I couldn't keep pace with Jeroen anymore, so settled for second. It's a great way to finish the season off and I would like to thank Hermes Attempto, Arkin and Kosta for the opportunity!" said Edwards after the race.
The 2010 season is already looking promising and he hopes to be back in the Porsche Supercup to attack for the title. Along with that, a possible German Carrera Cup campaign and endurance racing.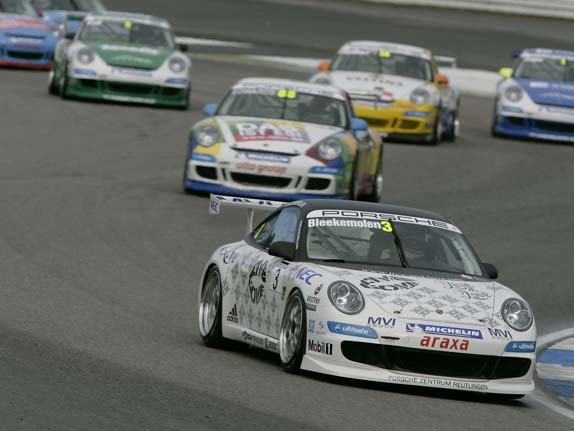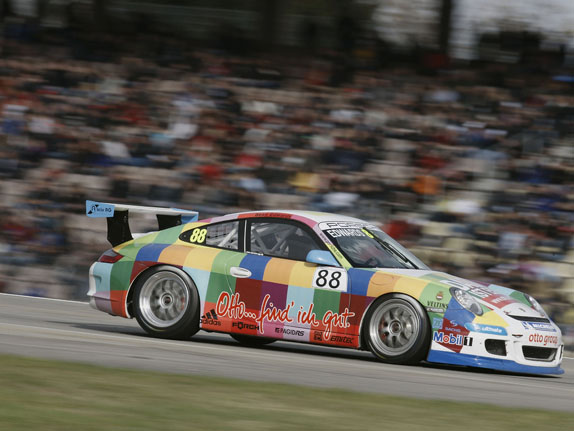 This entry was posted on Tuesday, October 27th, 2009 at 3:05 PM and is filed under
All
,
Porsche Cup
. You can follow any responses to this entry through the
RSS 2.0
feed. You can skip to the end and leave a response. Pinging is currently not allowed.