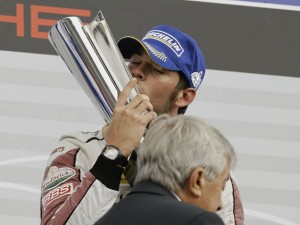 Team Abu Dhabi by tolimit' driver, Sean Edwards of Great Britain, snatched his first official Porsche Mobil 1 Supercup race win at Belgium's Spa-Francorchamps, as veteran team-mate Sascha Maassen was forced to retire with technical failure. The team's Abu Dhabi driver, Khaled Al Qubaisi, put in a consistent performance on the demanding track to finish 23rd.
Edwards left no doubt about his target for the weekend after a sterling qualifying run saw the 23-year-old set his Porsche 911 GT3 Cup in Abu Dhabi livery on pole: "It was not a perfect lap, but enough for pole."
Edwards clearly enjoyed driving alone, as he lead from start to finish, building up an dominant six second lead. "Before the race, I was sure that we would win if we could get a good start. We simply realized the plan. I put my head down and built a big lead and then backed off for the last few laps to bring it home. The whole team did a great job and they really deserve this win!" added Edwards.
With pole, fastest lap and the win, Edwards put on a dominant performance in the 9th round of the Porsche Mobile 1 Supercup. The Spa specialist who clinched victory back in 2008 as well won comfortably from championship leader Rene Rast, who later got a penalty, which made the winning gap 11 seconds to Jap Van Lagen.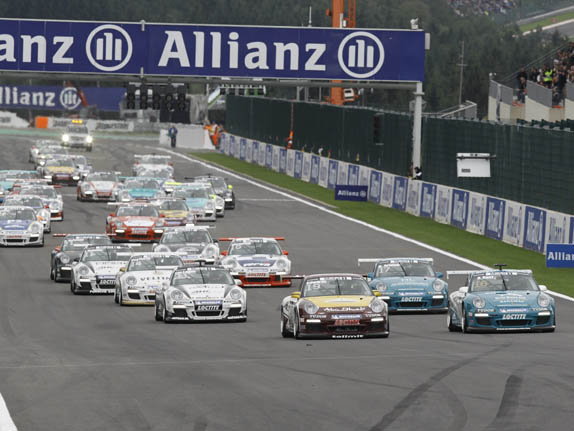 Team-mate Maassen, however, had a weekend to forget on his 'home' track: "Our timing in qualifying was unfortunate. When I ran my flying lap, it started to rain again and the middle section was too wet, meaning I ended up 12th on the starting grid." In the race, the 40-year-old – who was running in 10th place – had to withdraw because of mechanical issues.
The team's Emirati star Al Qubaisi bravely fought the notorious track's tough conditions, making it another completed race for the 34-year-old: "Spa is a very difficult track. It didn't help that I am still getting used to these mixed weather conditions. Other than that, I am ok with my performance. Another race that was full of experiences for my future in motorsport."
Team Manager Michael Seifert was satisfied: "We had to wait for a long time for this success, but finally we made it. For Sean, it was a perfect weekend. Sascha unfortunately suffered from technical failure. With Khaled, I am pretty satisfied, too. Spa is not an easy race track and he proved that he has what it takes to be a good race driver."
tolimit Managing Director Hans-Bernd Kamps added: "We knew from the beginning of the season that we can win races. Today we showed it!"
The Porsche Mobil 1 Supercup season finale will take place on September 12, in Monza, Italy.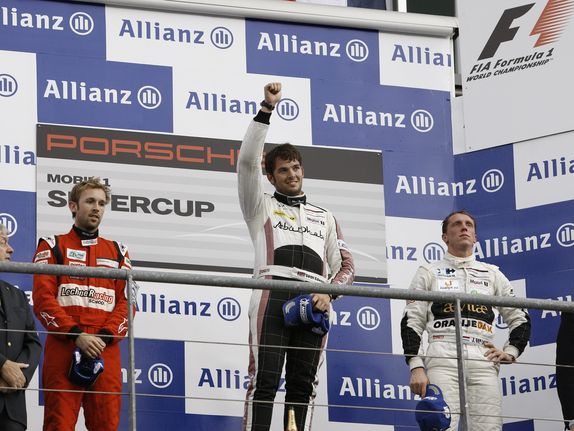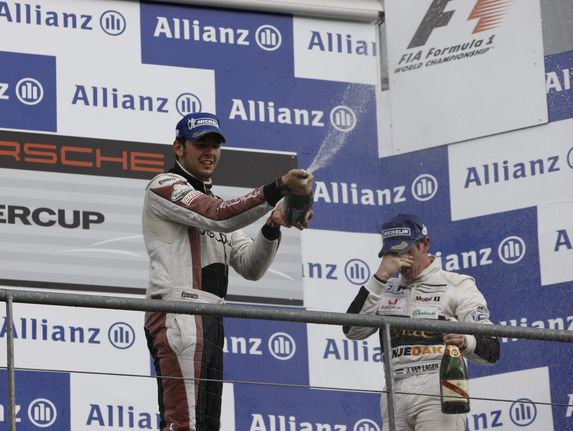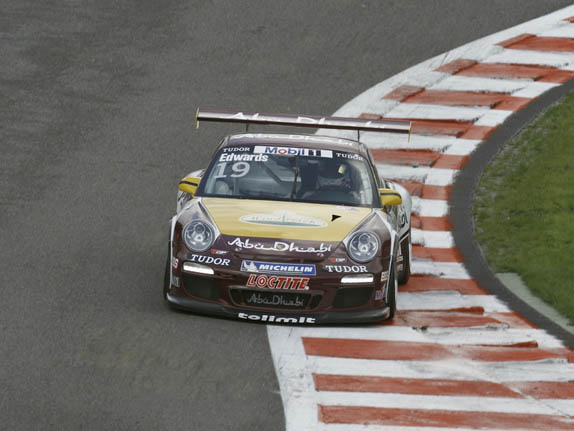 This entry was posted on Friday, September 10th, 2010 at 10:14 AM and is filed under
All
,
Porsche Cup
. You can follow any responses to this entry through the
RSS 2.0
feed. You can skip to the end and leave a response. Pinging is currently not allowed.