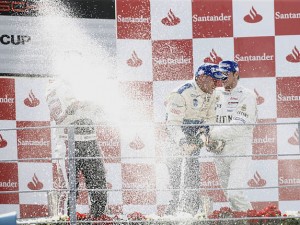 'Team Abu Dhabi by tolimit' driver, Sean Edwards, clinched second place at the Porsche Mobil 1 Supercup season finale in Monza as teammate Sascha Maassen clawed back four places to end 12th, leaving the outfit in fourth overall for the 2010 Team Championship.
Starting the day's action in fifth from the grid, Edwards put in a sterling display on the 5.7 kms long 'Autodromo Nazionale' to clinch his second podium finish in as many races. "The car was really great in qualifying. Position two or three would have easily been possible. Unfortunately, I was held up in both of my fast laps," said the enigmatic Briton.
"This was one of the craziest races in my whole life with a lot of overtaking, which was quite confusing. Our car was super-fast and I was finally able to put myself behind Nick Tandy in second position. It's great to be fourth in the team championship. It was a fantastic first season with 'Team Abu Dhabi by tolimit' and I hope to win the next one," added Edwards, who finished sixth overall in the Drivers' Championship.
German veteran Maassen experienced a weekend of mixed feelings at Monza. In qualifying, the driver took position 16, one second behind the leader. In the race, the 40-year-old family man ended in 12th – meaning he finishes six positions behind Edwards in the Drivers' Championship. "It was a typical Monza-race. A lot of pushing and shoving. You can't catch up that much if you constantly have to fight against your colleagues, however, you are having a lot of fun," said Maassen.
'Team Abu Dhabi by tolimit's' Emirati driver Khaled Al Qubaisi experienced an unfortunate last race, after a mistimed braking manoeuvre saw the 34-year-old Abu Dhabi resident spin out on to the gravel.
"The qualifying was not that good. In the first fast lap, I pushed too hard. In the second, I was able to improve, however, was held up by a competitor which cost me half a second," said Al Qubaisi, who now completes his first competitive season with the Abu Dhabi Tourism Authority-backed outfit.
"At first it went well in the race and I was able to set a fastest lap in the first sector of the race. I am proud that I can now contest with some competitors that beat me at the beginning of the season. Unfortunately, I made a braking mistake when overtaking yet I am happy about the six points that I contributed to the team's fourth place standing."
Team Manager, Michael Seifert, sums up: "We planned to be on the podium in the last race and to catch up in the team standings. And this is what we achieved, which makes me very happy. Sean's catch-up race was very exciting and brought a lot of fun for us in the pits, too. As always, Sascha caught up some positions. Khaled was a bit unlucky today, however, it is a great success for him and for us that he fetched six championship points in his rookie season. At the beginning he faced some doubts as to whether he would be able to comply with the 107% rule. No one even mentions this anymore. Looking back on the season, we haven't always been able to show our true potential. In the last part of the season, however, we improved a lot and this is all that counts. We are happy about the fourth place in the team championship."
tolimit Managing Director, Hans-Bernd Kamps, adds: "The podium is a nice result to end the season and a great opportunity to thank our partners from Abu Dhabi Tourism Authority, Deutsche Post and Windreich. Furthermore, it was a great last show of our performance potential. In the final three races, we finished on the podium. In general, I am pretty satisfied with our development over the season. We constantly improved and we look forward to another great season next year."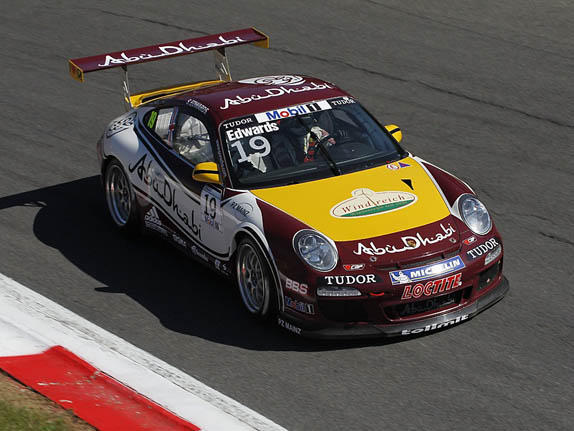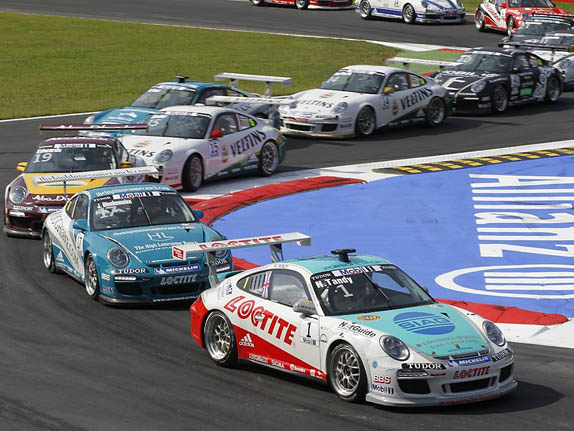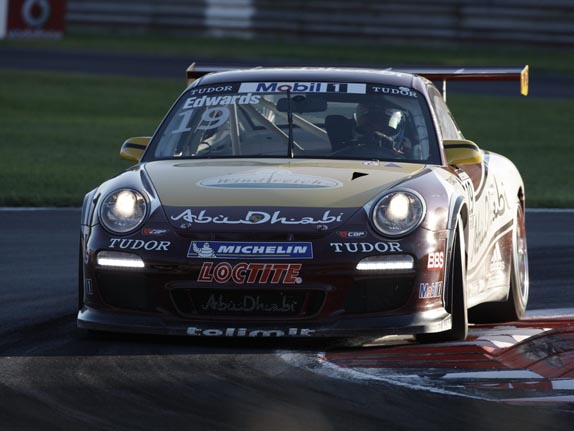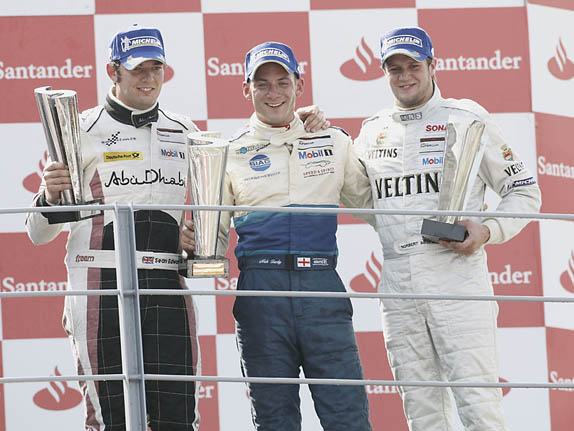 This entry was posted on Thursday, December 9th, 2010 at 10:15 AM and is filed under
All
,
Porsche Cup
. You can follow any responses to this entry through the
RSS 2.0
feed. You can skip to the end and leave a response. Pinging is currently not allowed.