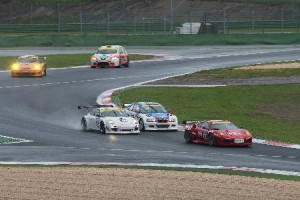 With victory in the GT3 class of the Vallelunga 6 hours, Tolimit Arabia drivers Sean Edwards, Khaled Al Qubaisi and Sascha Maassen sucessfully completed their shakedown for the Dubai 24 hours in January. They fought hard throughout the race, starting only in 10th place, Sean clawed his way upto 4th place overall by the first pitstop. Khaled did a great stint and handed over to Sascha who again drove without fault. The last stint was again Khaled and he bought the car home in once piece, winning the GT3 class and coming 5th overall, just ahead of the AF Corsa car of Giancarlo Fisichella!
The race went really smoothly and everyone did a good job, we can now build on this result and improve on the areas we are weak in. This was Tolimit's first endurance race, so there is a lot to learn, but they did a very good job for the first event." Commented Sean after the race. "We had some issues with the gearbox near the end, but we know what it is and hopefully this will not happen in Dubai."
The car will now be shipped off to the UAE ready for the Dubai 24 hours in January, where the team is again looking to win the race.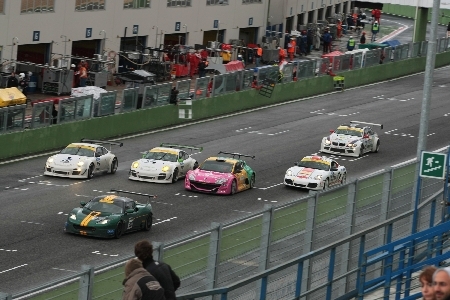 Sean Edwards (far left) goes four wide down the front straight!