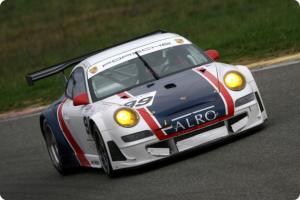 Tech 9 got some more valuable testing miles in before the opening round of the FIA GT championship in China. The main aim was to give Leo as much seat time as possible, to get him up to speed with the new Porsche.
The team changed their dampers to Moton and have the owner and chief engineer of Moton, Jerome Van Gool, working on their car for the season. "The Moton's are working really well and Jerome is superb at putting my feedback about the car, into the setup of the car. The dampers worked superbly in the wet conditions as well, we were 1.5 seconds than the BMS Porsche with Collard in" Sean said.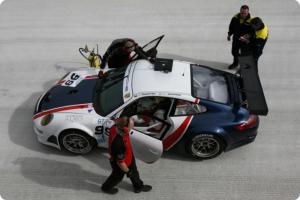 The team only took part in session 1 of day two, as they took time out to prepare the car for Zuhai. The car had to be flown out just 4 days after the test.